The Vogue History of 20th-Century Fashion: Jan Mulvagh
Throughout the 20th century cross-cultural and historical influences exerted a profound impact upon fashion design. The styles, designs and materials of other times and cultures became more accessible to designers at first hand as improved travel and communications enabled continents to be crossed with ease. With developments in photographic and printing techniques, they were also able to glean ideas from secondary sources such as lavishly illustrated books, magazines and journals. From the 1950s European designers needed only to look around them to see a rich variety of clothing from all corners of the world.
Early 20th century
Of the early years of the 20th century it is the clothes designed by Paul Poiret and Mariano Fortuny that reveal the richest evidence of historical and multicultural sources. Paul Poiret was much influenced by the art and design of the Middle East and India. In about 1910 he visited the V&A to study Indian turbans and, just weeks later, his haute couture adaptations were on sale in Paris. For his Thousand and Second Night fancy dress ball of 1911, Poiret dressed his wife in a wired lampshade tunic over harem trousers. This was to provide the inspiration for his more restrained `Sorbet' ensemble of 1912.
Sorbet, a skirt and tunic, Paul Poiret, 1912. Museum no. T.385&A-1976
Delphos dress and evening jacket, Mariano Fortuny, about 1920. Museum no. T.423-1976 & T.424-1976

Fortuny was inspired by a variety of cultures and historical periods and freely combined East Asian, Coptic Egyptian, North African, Classical Greek and Renaissance sources. His finely pleated, black `Delphos' dress derives from a statue of a charioteer found in Delphi. The form of jacket worn with it was said by Fortuny to be suggested by the kimono. When laid out flat the jacket is rectangular in shape; the side seams stop short of the shoulders to create the arm holes. It is made from silk velvet, widely considered to be the most noble of Renaissance fabrics. The small naturalistic design, printed with metallic pigments, was also inspired by 16th-century Italian textiles.

During the early 1920s, couture houses embellished evening dresses with embroidered and beaded decoration in Chinese style or like that in Russian peasant tradition. In direct contrast, fashion in the 1930s saw a move towards a more feminine silhouette, with bias-cut clothes in smooth fabrics emphasizing the natural contours of the body.
The late 1930s and the Second World War
The late 1930s witnessed a move away from this body-skimming line in favour of historically inspired corsetted dresses with crinolines and bustles for evening wear. This trend can be seen in Molyneux's pale-pink ribbed-silk evening dress of 1939 which has a double-tiered full skirt held out by four bone hoops. A less extreme example of the vogue for period revivalism can be seen in Elsa Schiaparelli's black, satin-backed rayon marocain evening suit of 1938. (Marocain is a heavy crepe fabric.) This ensemble's leg-of-mutton sleeves, tight bodice with nipped-in waist, use of marocain fabric and ostrich feather-plumed hat were all features of late nineteenth-century fashion. However, the rayon fibre and the bold plastic 'Lightning' zip from ICI were progressive and characteristic Schiaparelli touches.
Evening dress, Edward Molyneux, 1939. Museum no. T.320-1974
Evening dress, Edward Molyneux, 1939. Museum no. T.320-1974
During the Second World War clothing was subject to quantitative and design restrictions that aimed to conserve scarce resources while also retaining some element of style. These clothes, produced within the Utility scheme in Britain and under L85 regulations in America, do not reveal any marked historical or cross-cultural influences.
After the Second World War
'Bar' suit, by Christian Dior, Paris, France, Spring 1947. 'Bar' is one of the most important designs from Dior's first collection. Museum no. T.376-1960

In 1947 Christian Dior launched his New Look collection which, in direct contrast to wartime clothing, revelled in the unashamed luxury and corsetted styles of the late 19th century. His `Bar' suit from the spring of 1947 in cream silk tussore and fine black wool crepe is made to fit a tiny 45.5cm corsetted waist and exploits just under 7.5m of fabric in the skirt alone. Although a minority of women considered it anachronistic, the New Look was a resounding success among the war-weary population, for whom it evoked the stability of a previous era and embodied hopes for a better future. The promotion of an exaggeratedly feminine figure was in keeping with the prevalent view that women should give up the paid employment they had undertaken as part of the war effort and return to the home.

By 1950 revivalist styles, so evident in women's fashions, also invaded the most exclusive levels of menswear. The smart single-breasted grey wool `Edwardian' suit from 1951 - bowler hat, fitted jacket and tapered trousers worn with waisted overcoat and velvet collar - reveals this brief trend. This was to become the source for Teddy boy street styles.
1960s to 1990s
Detail of Renaissance evening outfit, Bill Gibb, 1972. Museum no. T.222 TO C-1974

From 1960 to about 1967 fashion celebrated modernity and scientific progress. However, in spite of the use of new materials and space age imagery, the short shift shape of womenswear dominant at this time can be traced back to the 1920s. The surface patterning of this period also had historical sources: the swirling forms of psychedelia had roots in turn of the century Art Nouveau designs.

By the late 1960s optimism turned to concern as rising inflation, unemployment and environmental issues came to the fore. Designers began to look to nations of the so-called 'Third World' for inspiration and nostalgically turned to the past, especially the 1930s and '40s, for stylistic guidance. In the luxurious world of high fashion Bill Gibb became famous for his clothes embellished with applique and embroidered designs. A full-skirted 1972 dress with matching turban reflects the mood for clothing with a gentle ethnic influence. It is made of patchworked cotton fabrics designed by Susan Collier and Sarah Campbell for Liberty and has applied leather thongs and streamers.

After the hard imagery of late 1970s punk, Vivienne Westwood created her nostalgic, neo-romantic Pirate Collection. The pirate outfit, consisting of tunic top and sash, waistcoat, jacket and trousers with bicorne (two-cornered) hat and heavy boots from 1980 draws on a variety of historical and cultural sources. For example, the long slits in the arms of the jacket refer to the 16th- and 17th-century fashion for slashed fabric.

The Japanese designer, Issey Miyake, shows an interesting combination of influences in the 1990 dress `Rhythm Pleats'. The fine pleating is reminiscent of Fortuny. However, the choice of fabric (a hi-tech polyester and linen mix which is baked in an oven to set the pleats) means that the garment forms angular, sculptural shapes on the body, rather than clinging to it as the Fortuny does. The lack of concern with revealing the body and the simplicity of the basic shape - when laid out flat the dress forms a rectangle - are evidence of East Asian traditions.
Pirate outfit, Vivienne Westwood, 1980. Museum no. T.334-1983
Dress, Issey Miyake, 1990. Museum no. T.231-1992.
In the 1990s fashion design became increasingly diverse. Christian Lacroix's bridal gown from 1993 combined ideas from the seventeenth-century Spain of Velazquez's Las Meninas with gypsy sources. A Paul Smith suit mixed flamboyant patchwork fabrics from Afghanistan with 1950s tailoring, while a Helen Storey ensemble revealsed modern street and sportswear influences mixed with ethnic-inspired embroidered decoration. It used modern stretchy Lycra fabrics as well as leather.
Introduction to 20th-Century Fashion - Victoria and Albert
20th Century Fashion: 100 Years of Style by Decade and
Vogue history of 20th century fashion : Jane Mulvagh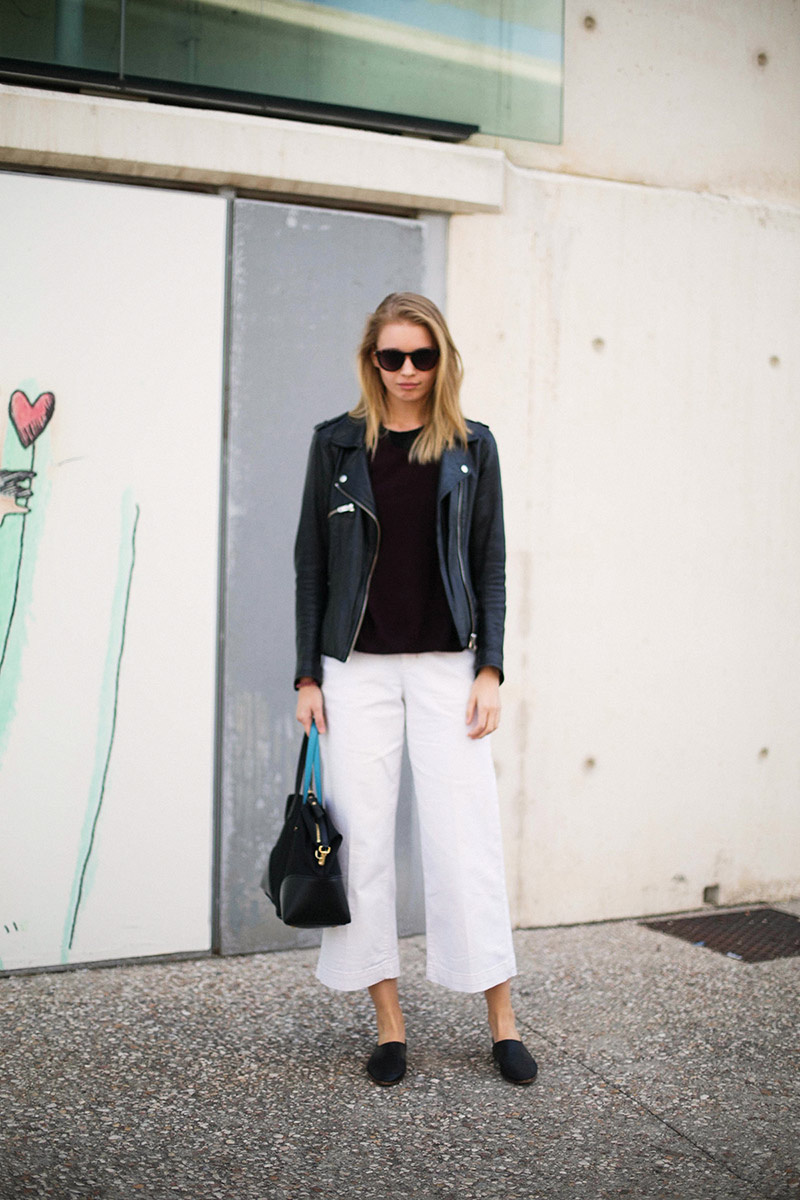 20th-Century Fashion - Victoria and Albert Museum
Quot;Vogue Twentieth Century Fashion:.uk: Linda
History of fashion design - Wikipedia