Dress up games - Free online games for Girls and Kids
More Kids Games
Barbie Is Having A Baby

Play this wonderful game called Barbie Is Having A Baby t help Barbie prepare for motherhood and let everyone know! She is so excited about this great news! It finally happened, she is pregnant and ready to let...

Vixy's Sweet Real Haircuts

Vixy is an adorable little fox who loves sweets! She's decided to have a change of look recently and it's up to you to give her a fun new haircut! Then you can add all sorts of delicious accessories and colorful...

Pregnant Moms Exotic Holiday

Vacation time! The moms are on holidays and as it seems they will deliver very soon their babies. But for now they will just enjoy the holidays. Dress them perfectly for the beach!

Cinderella Twins Birth

Cinderella is getting twins! And she will deliver them very soon. But before the ambulance is coming she needs to be treated very well. Especially from her prince. Take care of her and bring her safely to the hospital.

Baby Goldie Injured

Poor Baby Goldie got injured while he was playing outside. Please help to cure the Baby so he can play very soon again.

Moody Ally Baby Bath

Let's make Moody Ally happy for the rest of the day! Give her a bubble bath, use the toys to cheer her up, soap her up and shampoo her hair and get her all cleaned up. Then, care for the baby and finally, dress her up...
Prank the Nanny: Moody Ally

We know it's not April 1st, but Moody Ally is in the mood to prank the nanny. Help her with the toothpaste, put salt in the coffee or scare poor Audrey with a rubber snake! Try this awesome game and see if the nanny...

Pirate Princess Treasure Adventure

Pirate Princess is an ambitious little girl who wants to find her way to the hidden treasure on a deserted island. But first, she's going to need your help finding the treasure map, so make sure you check every nook...

Hot Game

Gorgeous Twins Spring Camp

Hello dear friends. In this wonderful game gorgeous Rachel had a great idea to go with her lovely twins camping. Her two cute daughters war so happy when they find out that they are going camping. Rachel prepared a...

Anna And Elsa Easter Fun

Easter is coming and our favorite Frozen sisters are getting ready for a fun holiday. Would you like to join them? First you have to help them get dressed in spring outfits. Now that they look Easter ready, they need...

Moody Ally: Princess Ball

Meet Ally, a moody yet adorable little girl, who just got invited to a Princess Ball! But oh my, what should she wear? She won't be happy unless she has the perfect outfit and accessories, and she's counting on you to...

Miraculous Hero Baby Bath

Our miraculous little hero needs a warm bath before she can go out into the world and fight bad guys, so get ready for an adventurous daycare! First, clean up the adorable girl, second, change her diaper and fix her...

Girls Fashion Performance

Strawberry Shortcake and her friends has decided to participate in a contest and tonight is their big fashion performance. Help them dress up up for the show! Enjoy.

Ladybug And Cat Noir Love Notes

Play Ladybug And Cat Noir Love Notes and help these two superheroes have a romantic date in the month of love! Marinette wants to ask Adrien on a date, but she is a bit too shy, so maybe you can help her write him a...

Kate Dress Up

Baby Kate wants to be a precious princess. She has been dreaming about this moment for a long time and she is very excited about it. To become a true royal princess she will need two specific dresses and outfits. She...

Christmas Gift Mania

Elves are working hard to prepare Christmas gifts. Select and pack barbies, teddy bears, and legos to make the best surprise package! http://www.dressuppink.com/christmas-gift-mania.html

Hot Game

Strawberry Delicious Boutique

Hello dear friends,in this wonderful game you have the great chance to meet Strawberry and her gorgeous friends. She just open her brand new Sweet Boutique.You must help her choose the tastiest flavor of ice cream...

Christmas Gift Dress Up Trunk

What could be a cooler gift than a massive trunk filled to the brim with extraordinary outfits, costumes and accessories to fuel your dress up fun? This Christmas morning, your dress up dreams are about to come true!...

Decorating
Dress Up
Kids
Fun

Princesses Creepy Fashion

Today is the most wanted holiday of all ? Halloween! Your favorite princesses have been waiting for this holiday a whole year! Let?s help them to choose the best outfits for the Halloween party. There are many...

Princess First Halloween

Halloween it?s almost here!This sweet Princesses is very excited this year for her first Halloween party.In this wonderful game you can help her pick up the most wonderful dress,hairstyle,make-up and other fun...

Magic School

Join the fantastic Magic School and learn how to be a witch and create real potions and magic spells! As you begin this game you learn that you have been accepted to enroll into the Magic School, so you are ready to...
Next Page
Page 1 - Couple Dress up - Free online games for Girls and
Dress Up Games - Play Free Dressup Games at Dress Up Gal!
Dressup - Play Family and Kids Dress Up Games
Dress Up Games - Bratz Games - Fashion Games
Fashion Dress Up Games and Doll Doll Divine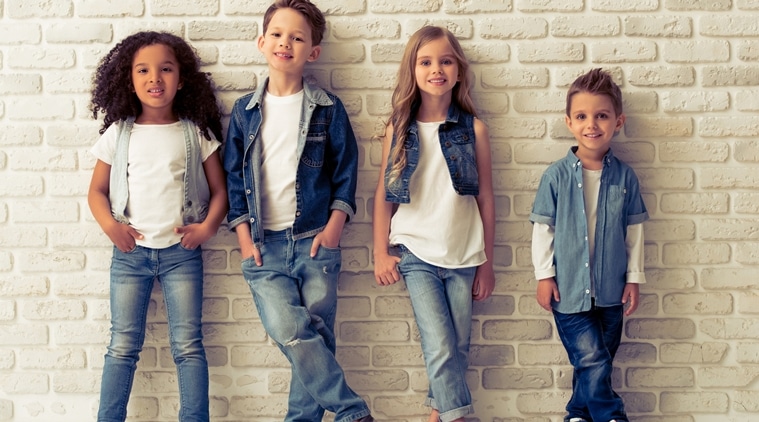 Dress Up Games - Fashion Games for Girls